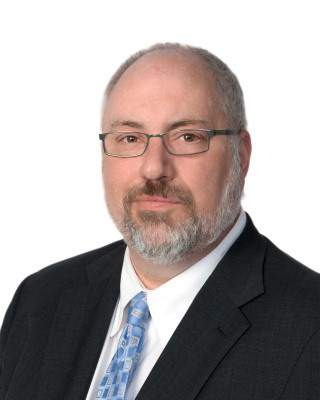 Frank Fullin is an attorney who has been active in the Stewardship Employment Ministry since its inception.  He is currently serving as the president of the board. Frank has a passion for the unemployed because his own life experience caused him to lose his company during the mortgage crisis of 2008 while he was suffering from a brain tumor that prevented him from working and ultimately led to his losing his home in foreclosure.
Frank is the father of five and currently resides in the Hocking Hills after having spent the previous 25 years in the Westerville area where he and his wife raised their family and where he was active in his church and in the community.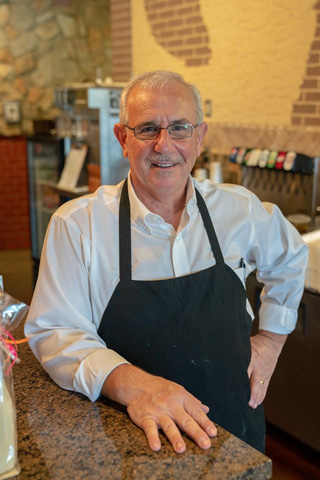 E. Dino Carfagna Sr. is president of Carfagna's Inc. and the Carfagna Family Companies. He has been on the board of the Steward Employment Ministry for going on 5-years. His interest in the Ministry became from talking to his friend Deacon Mickey Hawkins whom was already on the board. He felt he could bring to the table his experience in the corporate world some of the difficulties people go through in the hiring process
because of their lack of knowledge in the way businesses look at potential hires.
Dino and his wife Terri have been parishioners of St. Paul Catholic Church for 44-years and have raised 4-boys. They have watched them also go through this process and are proud of the way they daily have approached their own jobs and succeed. Being approached daily by people looking for employment is the main reason for his interest in this ministry and it's importance.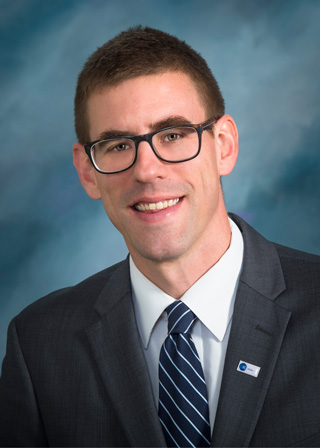 Paul Erwin is a commercial lender that has been active in the Stewardship Employment Ministry since 2017. He's currently working for State Bank in Dublin and has been in banking for almost 20 years.
Having grown up in a family that dealt with extended unemployment, Paul is passionate about helping unemployed people find meaningful work so they can support themselves and their families.
Paul has two children and lives in the Clintonville neighborhood of Columbus. His family attends Immaculate Conception.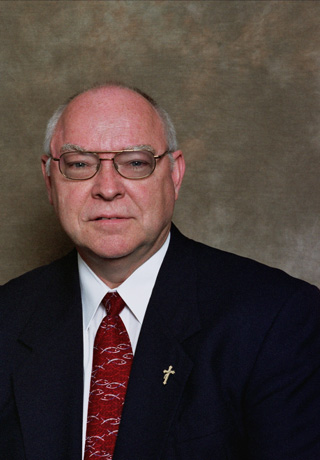 Mickey is an Ordained Deacon for the Diocese of Columbus and is assigned to St. Paul Catholic Church.
He is a past participant in the Stewardship Employment Ministry where he credits this program with his re-employment after layoffs. He came to SEM following unsuccessful attempts with other programs. Now, proudly a member of the SEM Board.
Mickey has been a resident of North Columbus, raised a family and is currently an empty nester with his wife, in the Sharon Woods development.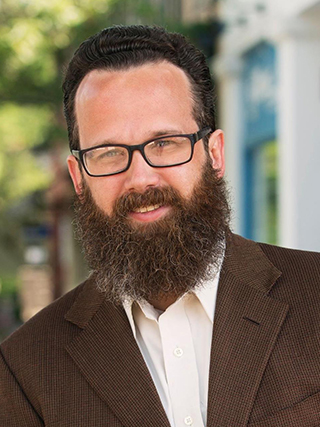 Joe took over as president of Robintek in 2016 after founding the business with his father, Gary, and brother, Jeremy in 1998. He attended Columbus State and then Ohio State, and has worked in the healthcare and web development industry for the last 22 years. He is on the board for Stewardship Employment Ministries, Charleston Place Community, a member of the Columbus City Club, and actively consults with multiple local charities. He lives in Westerville with his wife and two children and loves to take on woodworking projects in his spare time.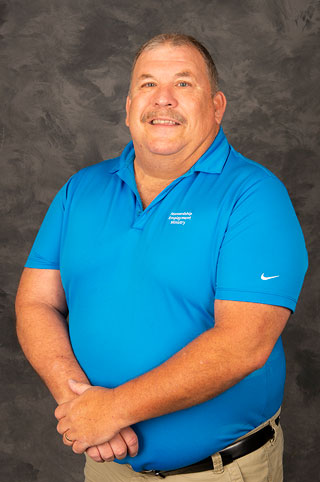 Tom has served his community for most of his adult life. He has well over 20 ½ years as a Business Executive with an unparalleled track record of results. He has been nominated in both 2009 and 2010 for Catholic Man of the year in the Columbus Diocese. He has served in the following capacities at St. Paul Parish; Eucharistic Minister, Lector, Member of Parish Council, Member of the Liturgy Committee, Member of the New Church Committee, active in the Adult Choir. Tom has also served as President and Vice-President of the Northland Community Council. He has worked with Special Olympics, Swim for Diabetes, Director of the Grange North/South High School football Game, Children's Hospital, Columbus Speech and Hearing Center, and when it was known as Buckeye Boys Ranch, Watterson High School Development Department, Arlington Court, and more!
Tom Founded the St. Paul Employment Ministry in April of 2008 based at St. Paul the Apostle Church in Westerville, Ohio. He and the Board of Directors are constantly working on expanding this ministry throughout all central Ohio. SEM has been a true blessing in his, and all who has ever served in this Ministry, from Board members to volunteers alike. Tom meets with several major organizations each month to share information, and to stay current with the trends of Human Resources, and the ins and outs of how THEY perform their duties.
He prays for this to be an everlasting legacy for all who have felt the sting of unemployment. Tom is most proud of those who have been brought back into their faith as a result from this Ministry. His "never say die" attitude exemplifies who he is and all those who are around him.
Tom and his wife Suszanne, have moved out into the country between New Albany and Pataskala and are members and active at Church of The Ascension in Johnstown.